Opening Times
Monday:

08:00-18:30

Tuesday:

08:00-18:30

Wednesday:

08:00-18:30

Thursday:

08:00-18:30

Friday:

08:00-18:30

Saturday:

08:30-12:00

Sunday:

Closed
About West Elloe Pharmacy
We are a well-established community pharmacy located in the West Elloe area of Spalding, UK. The pharmacy provides a range of healthcare services and products to local residents, including prescription dispensing, over-the-counter medications, health supplements, and personal care items.
We also offer a number of additional services, such as medication reviews, flu vaccinations, blood pressure checks, and travel health advice. Our staff are highly trained and dedicated to providing excellent customer service and advice on all aspects of healthcare. The pharmacy is open six days a week, with extended opening hours to accommodate the needs of its customers.
Why are Community Pharmacies important?
Local pharmacies play an important role in the healthcare system and are crucial for the well-being of communities. These pharmacies provide easy access to medications, medical supplies, and information that people need to manage their health conditions.
One of the key benefits of local pharmacies is their convenience. They are usually located in easily accessible areas and have extended operating hours, making it easier for people to obtain the medication they need at a time that suits them. This is especially important for individuals who are elderly, disabled, or living in remote areas, who may find it challenging to travel to larger pharmacies.
In addition to providing medication, local pharmacies also offer a range of healthcare services. Pharmacists are highly trained healthcare professionals who can provide advice and guidance on medication usage, interactions, and potential side effects. They can also offer a range of screening services, such as blood pressure and cholesterol testing, and provide vaccinations for diseases such as flu, shingles, and pneumonia.
Local pharmacies are an essential part of the healthcare system and play a vital role in promoting and maintaining good health in their communities.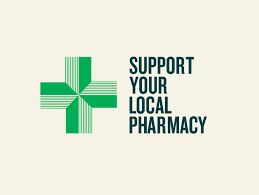 Sign Up for Your Prescriptions
Sign Up for Your Prescriptions