Get Your COVID-19 Vaccines in Belgrave and Nuneaton
After over a year of uncertainty, things are starting to look up; millions of people have now been vaccinated against Covid across the UK. This is all thanks to the national Covid Vaccine Rollout. At The Local Pharmacy, we are proud to be involved in the efforts to protect our local community. Find out more about how you can get your Covid vaccines in Belgrave and Nuneaton below, as well as why it is important to get the vaccine.
Why have the Covid-19 Vaccine?
COVID-19 is a virus that can cause serious illness. The Covid vaccine offers the best protection against the virus. It's safe and effective, reducing your risk of death or serious complications from Covid. It also helps you to protect those around you, reducing your risk of catching or spreading the virus.
Who can get the COVID-19 vaccine?
The NHS is currently offering the COVID-19 vaccine to people aged 16 or over. The Covid Vaccine is a new, innovative vaccine that has been developed to protect against coronavirus (COVID-19) infection. It's being offered in GP surgeries and larger vaccination centres across England; more are opening all the time. You can use the NHS service to book your appointment or manage your appointments if you have already booked through a GP or local NHS service.
You do not need to wait to be contacted by the NHS to get your vaccine; you can book your appointment for your first dose anytime. However, you should have your 2nd dose 8-12 weeks after the 1st one. At your appointment, you will be offered one of the following vaccinations:
– Moderna
– Pfizer/ BioNTech
– Oxford/ AstraZeneca
You will not be able to choose which vaccine you get. However, when you book you will only be offered appointments for the vaccines that are suitable for you. For example:
– If you are under 40 or pregnant, you will usually be offered Pfizer or Moderna.
– If you are under 18, you will only be offered the Pfizer vaccine.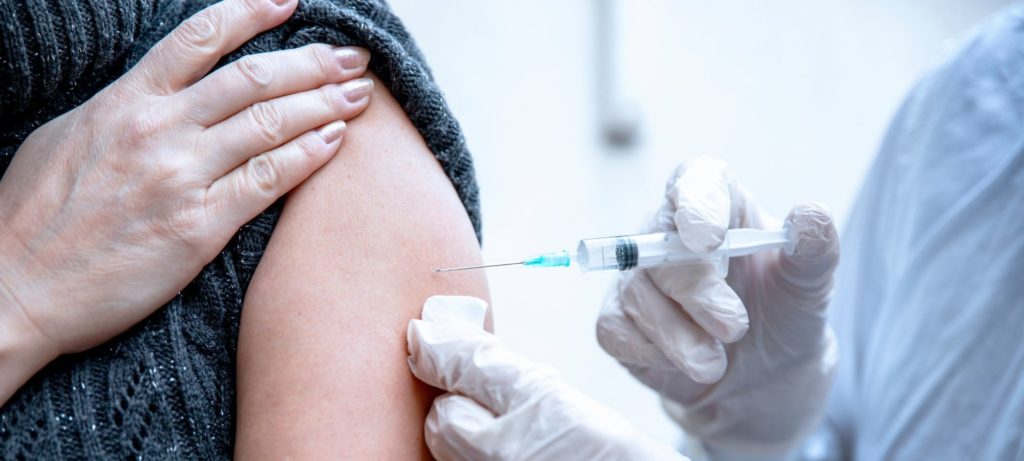 Book your appointment online today & get the Covid vaccine in Belgrave and Nuneaton
It's important to get vaccinated as soon as possible to protect yourself against this virus. Convenient online booking through the NHS ensures that you can organise your vaccines in advance. So, why wait to protect yourself?
Book your jab with The Local Pharmacy below!